Zig Zag Young Women's Resource Centre Inc is an association incorporated under the Associations Incorporation Act (QLD) 1981. The association is governed by a management committee made up of interested and committed community members who generously donate their time and expertise to oversee good governance and management practices of Zig Zag services.
Executive Members 2018-19
Amy Seymour-Jones
Chairperson
Amy holds a Masters of Social Work Studies and a Bachelor of Business Management.  Amy is a Senior Social Worker with Queensland Health and supports people with newly acquired disability.  She has previously worked in the homeless and domestic violence sectors in Brisbane.  Amy has strong feminist and social justice values and is committed to amplifying the voices of young women and challenging systems that entrench inequality.
Danieka Montague
Vice Chairperson
Danieka holds a Bachelor of Arts (Honours) and a Bachelor of Social Science. Danieka is currently completing a Masters in Social Work Studies (Qualifying). Danieka has previously worked in overseas aid and development, as well as in the community sector undertaking policy development, research, project management, strategic growth, and government engagement. Danieka has undertaken volunteer feminist activism for many years, and has a strong commitment to feminism and social justice. Danieka joined the Zig Zag Management Committee because of the organisation's feminist framework and commitment to working with marginalised young women. Danieka currently works in the community sector supporting young women experiencing or at risk of homelessness.
Suzanne Agnew's background is in Banking and Finance, primarily in commercial and business finance roles. Suzanne holds a Bachelor of Commerce, majoring in Accounting, from Griffith University. Suzanne has worked in finance roles in the not for profit sector in Brisbane since 2009. Currently, Suzanne holds the role of finance officer at a community legal and social welfare service with a focus on young people aged 10 to 18 years, in the greater Brisbane Region. Suzanne is an Affiliate Member of the Institute of Certified Bookkeepers and a Justice of the Peace (Qual), Queensland. Suzanne recognizes the important contribution that local social welfare agencies make to our community. Suzanne's intention in joining Zig Zag's Management Committee is to support the organisation to provide a place of healing, support and social action for young women long into the future.
Kelly has a Bachelor of Social Science (Social Welfare) and has been working in the community sector for over seven years, in youth and mental health services. She is a life-long feminist with an interest in building a safer, more supportive society. Young women face some of the highest risks and vulnerabilities in our society, making services like Zig Zag absolutely essential, and Kelly is keen to support its work.
Elizabeth (Lizzie) Gibson
Lizzie holds a Masters of Social Work and a Bachelor of Arts. She has worked as a social worker since 2014 in the sectors of child safety, hospitals, asylum seekers, domestic violence and running a respectful relationships peer program in schools. Lizzie is a passionate feminist and is committed to advocating for the rights of young women and families. Lizzie has recently embarked on a new adventure as a single mum. Lizzie is excited about contributing to Zig Zag and improving outcomes for all young women.
Pomaa Gyasi-Agyei
Pomaa has a Bachelor of Commerce in Accounting and Finance. She holds a provisional membership with the Institute of Chartered Accountants with full membership expected in 2019. She currently works for Energy Queensland as a Senior Internal Auditor within the Risk and Audit division of the entity and has a keen interest in the Not-For-Profit sector. Pomaa has always been a strong advocate of feminism, equality and fairness within society and believes that the work completed at Zig Zag strives to achieve these values. She is passionate about helping others and will use her role as part of the Management Committee to ensure that the young women who use Zig Zag's services are appropriately supported.
Lulu Milne
Lulu is a social worker with over 15 years experience working in the domestic violence and homeless sectors.  Lulu is currently the Principal Social Worker at Women's Legal Service Qld, where she supervises a small team of social workers and provides holistic services to women experiencing domestic violence and engaging in the legal system.  Prior to this role, Lulu worked in homelessness, as an Outreach Case Manager at Anglican Women's Hostel, Brisbane and a Resettlement Worker for the Access Point (Department fo Housing) in Edinburgh Scotland.
Robyn Evans
Profile coming soon.
Greta Sims
Greta Sims has an Associate Degree in Arts and will be graduating with a Bachelor of Social Work in June 2019, with a mental health minor. Greta has worked within the Community (disability and mental health) for three years, and has followed on to work in domestic and sexual violence crisis response following her first university placement in February 2017. She believes in equal opportunity and supports advocacy for vulnerable groups. Greta feels that it is an honour to be a part of such an organisation as Zig Zag which offers young women a voice.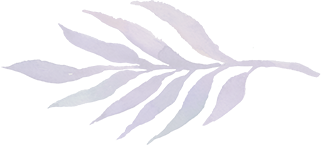 Become a member of Zig Zag