Zig Zag Young Women's Resource Centre Inc is an association incorporated under the Associations Incorporation Act (QLD) 1981. The association is governed by a management committee made up of interested and committed community members who generously donate their time and expertise to oversee good governance and management practices of Zig Zag services.
Executive Members 2017-18
Danieka Montague
Chairperson
Danieka holds a Bachelor of Arts (Honours) and a Bachelor of Social Science. Danieka is currently completing a Masters in Social Work Studies (Qualifying). Danieka has previously worked in overseas aid and development, as well as in the community sector undertaking policy development, research, project management, strategic growth, and government engagement. Danieka has undertaken volunteer feminist activism for many years, and has a strong commitment to feminism and social justice. Danieka joined the Zig Zag Management Committee because of the organisation's feminist framework and commitment to working with marginalised young women. Danieka currently works in the community sector supporting young women experiencing or at risk of homelessness.
Christine Grodd
Vice Chairperson
Christine holds a Bachelor of Social Science – Human Services, and has a professional background in support work with women and children escaping domestic violence and with young women survivors of child sexual assault. These days Christine works in other areas, including as director of a women's community choir, while continuing to have an active interest in human rights and social justice, particularly relating to women and children. Christine has been a member of the Management Committee of Zig Zag for ten years – finishing up on the occasion of Zig Zag's 30 birthday celebrations – and takes an active role in its governance, particularly in the areas of policy review and staff recruitment.
Pomaa Gyasi-Agyui
Treasurer
Pomaa has a Bachelor of Commerce in Accounting and Finance. She holds a provisional membership with the Institute of Chartered Accountants with full membership expected in 2019. She currently works for Deloitte as an Analyst within the External Audit division and has a keen interest in the Not-For-Profit sector. Pomaa has always been a strong advocate of feminism, equality and fairness within society and believes that the work completed at Zig Zag strives to achieve these values. She is passionate about helping others and will use her role as part of the Management Committee to ensure that the young women who use Zig Zag's services are appropriately supported.
Kelly has a Bachelor of Social Science (Social Welfare) and has been working in the community sector for over seven years, in youth and mental health services. She is a life-long feminist with an interest in building a safer, more supportive society. Young women face some of the highest risks and vulnerabilities in our society, making services like Zig Zag absolutely essential, and Kelly is keen to support its work.
Ashleigh Husband
Ash is a social worker with experience working in a range of roles including with young people in the areas of homelessness, mental health and drug and alcohol, in hospital social work with people who are critically ill, and most recently as a Field Educator (external supervisor) to social work placement students. Ash has a strong feminist framework and is passionate about ensuring that her practice embodies an understanding and response to the systemic and structural barriers that impact people's lives. Ash believes that Zig Zag plays an essential role in delivering accessible, inclusive and responsive services to young women. She hopes that her involvement on the management committee will assist Zig Zag to continue their important work.
Suzanne Agnew
Suzanne Agnew's background is in Banking and Finance, primarily in commercial and business finance roles. Suzanne holds a Bachelor of Commerce, majoring in Accounting, from Griffith University. Suzanne has worked in finance roles in the not for profit sector in Brisbane since 2009. Currently, Suzanne holds the role of finance officer at a community legal and social welfare service with a focus on young people aged 10 to 18 years, in the greater Brisbane Region. Suzanne is an Affiliate Member of the Institute of Certified Bookkeepers and a Justice of the Peace (Qual), Queensland. Suzanne recognizes the important contribution that local social welfare agencies make to our community. Suzanne's intention in joining Zig Zag's Management Committee is to support the organisation to provide a place of healing, support and social action for young women long into the future.
Amy Seymour-Jones
Profile coming soon…
Elizabeth Gibson
Profile coming soon…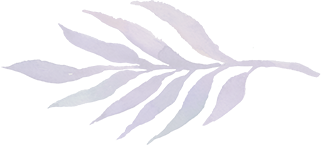 Become a member of Zig Zag